Janet was proud of her Yorkshire roots. She was born in Leeds and attended Roundhay School for Girls, where she was an excellent student and head of the chess club, and after school played clarinet in the Leeds Youth Orchestra. In between all these accomplishments, she also found time to adopt stray cats (she was hazy on whether it was 12 or 14 she ended up with), a passion that she inherited from her mother, along with gardening and arguing for women's rights.     
After leaving school she studied Chemistry and Biochemistry at Oxford before joining Abel + Imray in 1969 as a trainee patent attorney (or "TA" – Technical Assistant).  She worked for a few months but then decided she wanted to gain some life experience and – with the permission of the forward-thinking partners of the firm at that time – took a career break of a year, which then became two years, to do volunteer work (as part of the International Voluntary Service – see  www.ivsgb.org) teaching science and maths in Lesotho. Janet retained her affection for Africa all her life and generously gave to several charities involved there.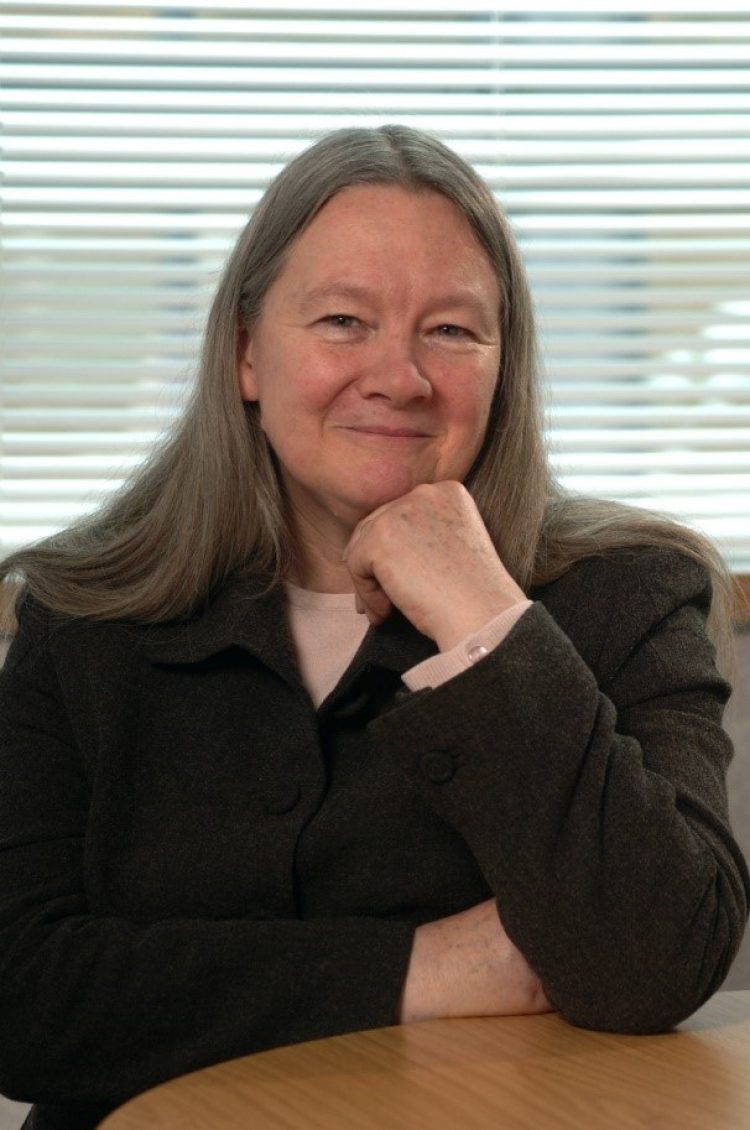 She re-joined Abel + Imray in March 1972, and became the first female partner of the firm in 1982 and the first female equity partner (co-owning the firm) in 1984.  During her time in the firm, she specialised in pharmaceutical and agrochemical patents but also dealt with a variety of other chemical work, especially powder coating technology. 

She was actively involved in major High Court cases, including patent infringement litigation. Some of her early work has been described by others as being some truly gargantuan extension of term cases; that is, seeking extensions of monopoly rights on pharmaceutical products/medicines for which the normal patent term would have come to an end (comparable to the SPC protection we're now all familiar with but which wasn't an option before 1993).  These included getting extensions of term for patents on the drug now sold under the name Voltarol  (see https://en.wikipedia.org/wiki/Diclofenac) for the Swiss chemicals, agrochemicals and pharma company Ciba Geigy (now subsumed within Novartis International AG) and on the drug now known as Lasix (see https://en.wikipedia.org/wiki/Furosemide) for the German chemicals and life-sciences company Hoechst AG (now part of the Sanofi-Aventis pharmaceuticals group).  This specialist experience put her in an excellent position to assist on SPCs for medicinal and plant protection products when that protection became an option in Europe from 1993 onwards.  She also advised on royalty rates in compulsory licences under patents for various pharmaceuticals.  
Janet lived in London and was based in our London office for her entire career.  The work that she did for Hoechst AG happily enabled the firm's Bath office to file an application for Hoechst naming a Bath-based inventor, the late John Staniforth, as the sole inventor for a project relating to the electrostatic coating of tablets.  Hoechst subsequently passed the project on and in time the technology was pursued and heavily patented, with Janet's assistance, by a spin-out company named  Phoqus Pharmaceuticals.  
During its lifetime, Phoqus was the only company using electrostatic powder coating technology for pharmaceutical applications, was listed on the AIM, and managed we think to raise over £100million in funding, almost entirely based on their IP.  Other firms were initially involved, alongside us, in the IP advice and patent work required to take this technology and the spin-out company on this amazing journey.  Over the years such cases and work were transferred from those other firms to Abel + Imray resulting in our handling most if not all of the important cases, with much of the credit for this being down to Janet.  She recently cited the IP work she did for Phoqus as one of the things of which she was most proud from her time at A+I.     
Her talents were not limited solely to the intellectual rigours of pharmaceutical patent work however.  As a partner, she took a lead and active interest in recruitment, training and other personnel matters.  Many of the present partners of Abel + Imray have Janet to thank for their careers, as she would have interviewed them and been part of the team deciding on whether to offer them a job at the firm!  Her excellent skills in the training of patent attorneys is also something we should be thankful for, as the thoroughness, professionalism and quality of many of our chem-bio attorneys is down in part, directly and indirectly, to Janet.  She also greatly cared about fairness to all and the importance of looking after and supporting each other in the firm - she had a knack for pointing out how others might perceive or feel about things - and contributed greatly to the caring and collegiate culture we enjoy within Abel + Imray today.  Her people skills served her well in her role as joint senior partner of the firm from 2008 to 2011.   
Following her retirement from the partnership she was a valued consultant to the firm until 2014, when she retired for a second time.  We do wonder however whether those remaining three years at the firm were needed in order to dismantle and sort out the piles upon piles of files in her office and stacked on her desk that appeared to the untrained eye to be there to create a mini-fortress for her! To her husband's great chagrin, she was also in the habit of creating piles at home, mostly of old newspapers that she saved because she thought one or other of her daughters might be interested in an article contained therein. 
All agreed that Janet was a loyal and caring friend. This is evidenced by the fact that she is survived by scores of them from many different times in her life: school, university, travel, work, and clubs. And, no less importantly,  by the children of friends of friends, many of whom were put in touch with her if they needed a place to stay in London, and were all welcomed with genuine interest in the individual concerned, and good humour at the idea that her house was something of a hotel.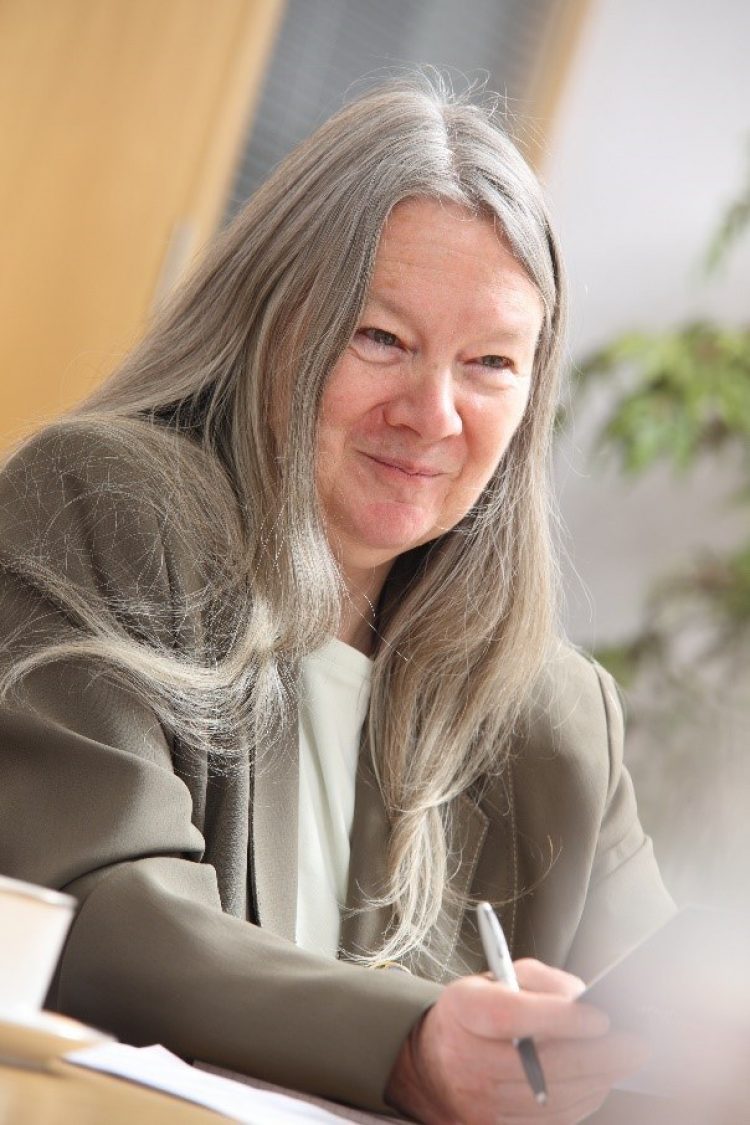 Not long after she retired, Janet was diagnosed with myeloma and was in and out of hospitals over the years that followed getting treatment – and probably understanding more of the biochemistry behind her illness and therapies than the doctors who treated her! She took big events in her stride, and faced them with a resilience and courage that many found inspiring. She was always more concerned for her loved ones than for herself, and immensely proud of her daughters, celebrating Kat's career as an author, and Hannah's academic successes, rather than dwell on her own bad news. She was also a wonderful grandmother to Noah, who got to enjoy three-and-a-half years with her. She maintained her enduringly positive and optimistic views on life until the very end and will be sorely missed by the friends and family she leaves behind.  Our thoughts go out to her husband Alex and their daughters Kat and Hannah.    
Jim Pearson, Senior Partner, Abel + Imray